MAXWELL HOUSE - MR. LATTE
Maxwell house wanted to break with perception that over-the-top fancy coffee is the only way to go. The brand made a bold move to show that "Good Coffee Can Actually Be Simple" with this very first major brand campaign in the Chinese market.

We crafted a tangible papercraft world to deliver the message in a humoristic, cheeky and fun way. Mr. Latte, a bold, pretentious and self-obsessed character who loves taking pictures of himself, embodies the current state of café culture; He just loves taking pictures of that foam art! 

He eventually gets what's coming to him, being crushed by a cup of Maxwell House instant coffee.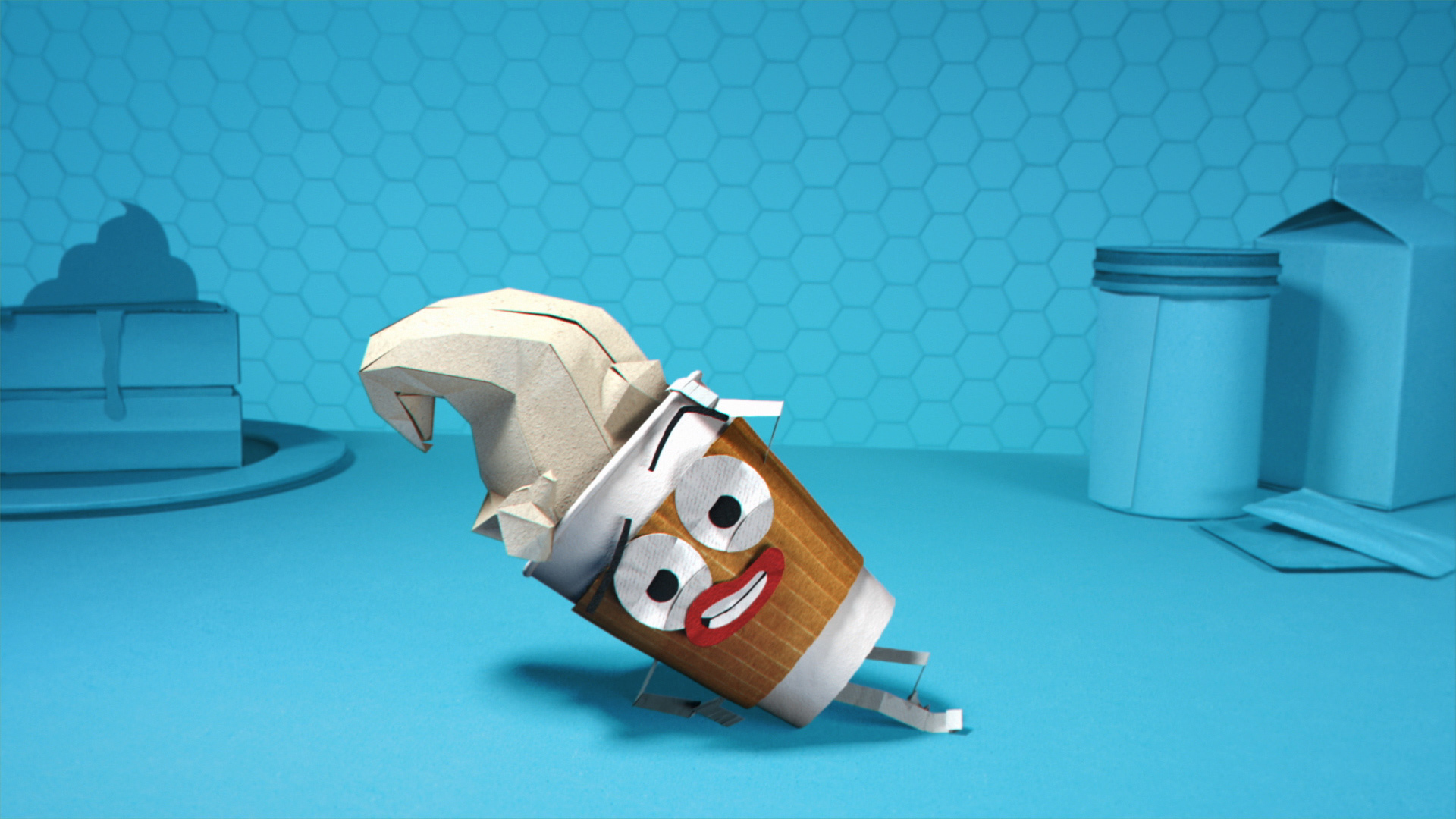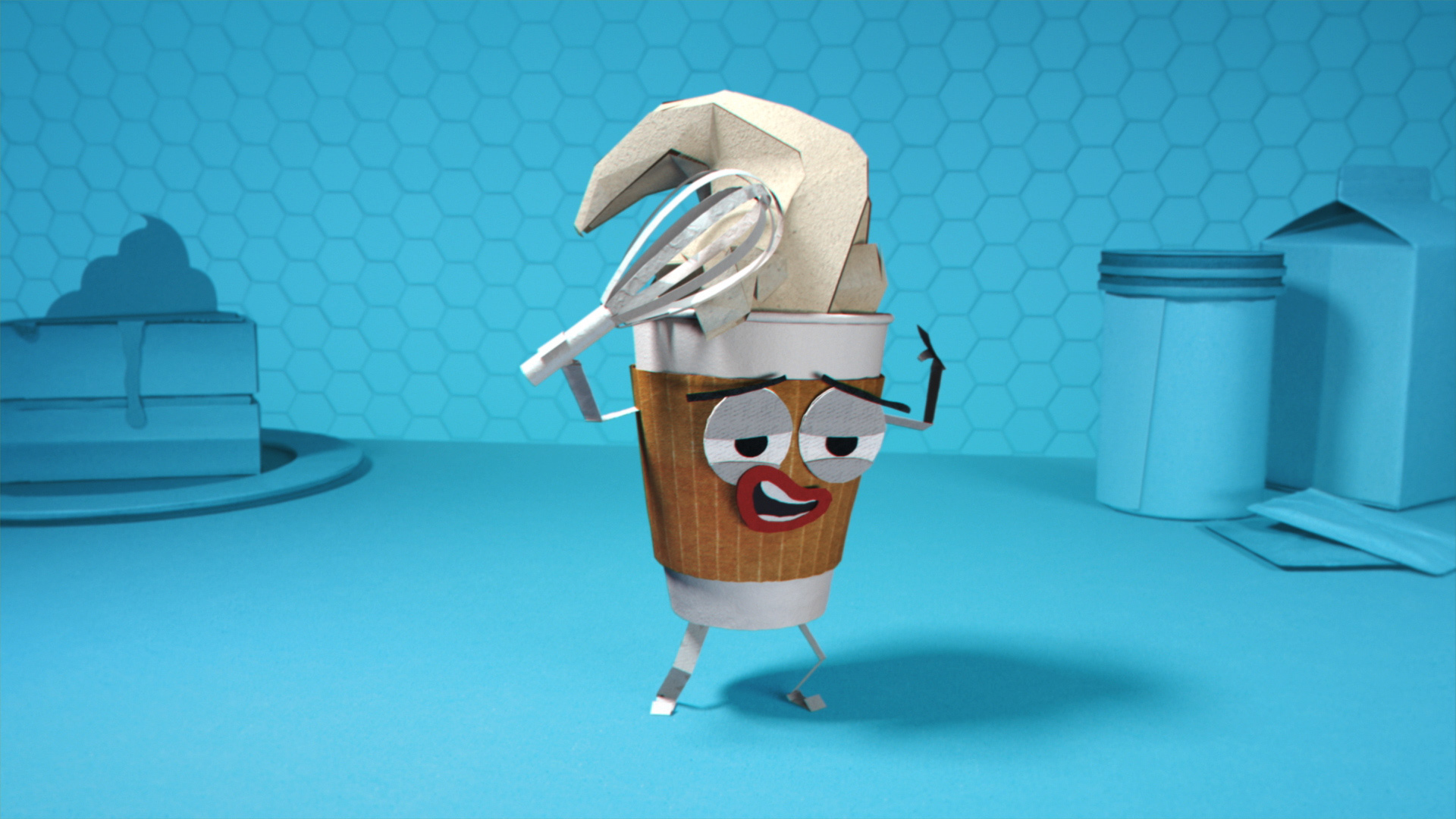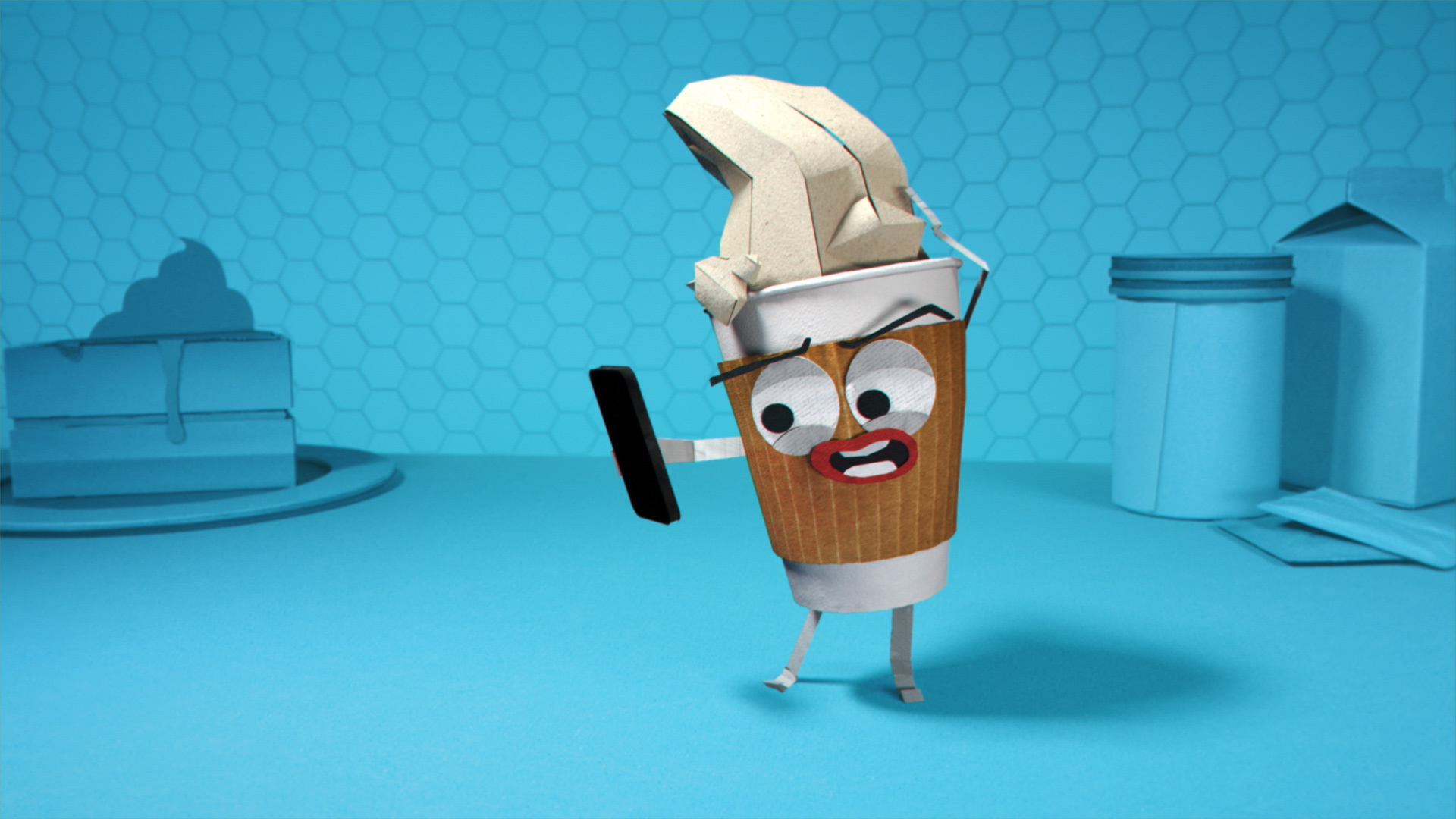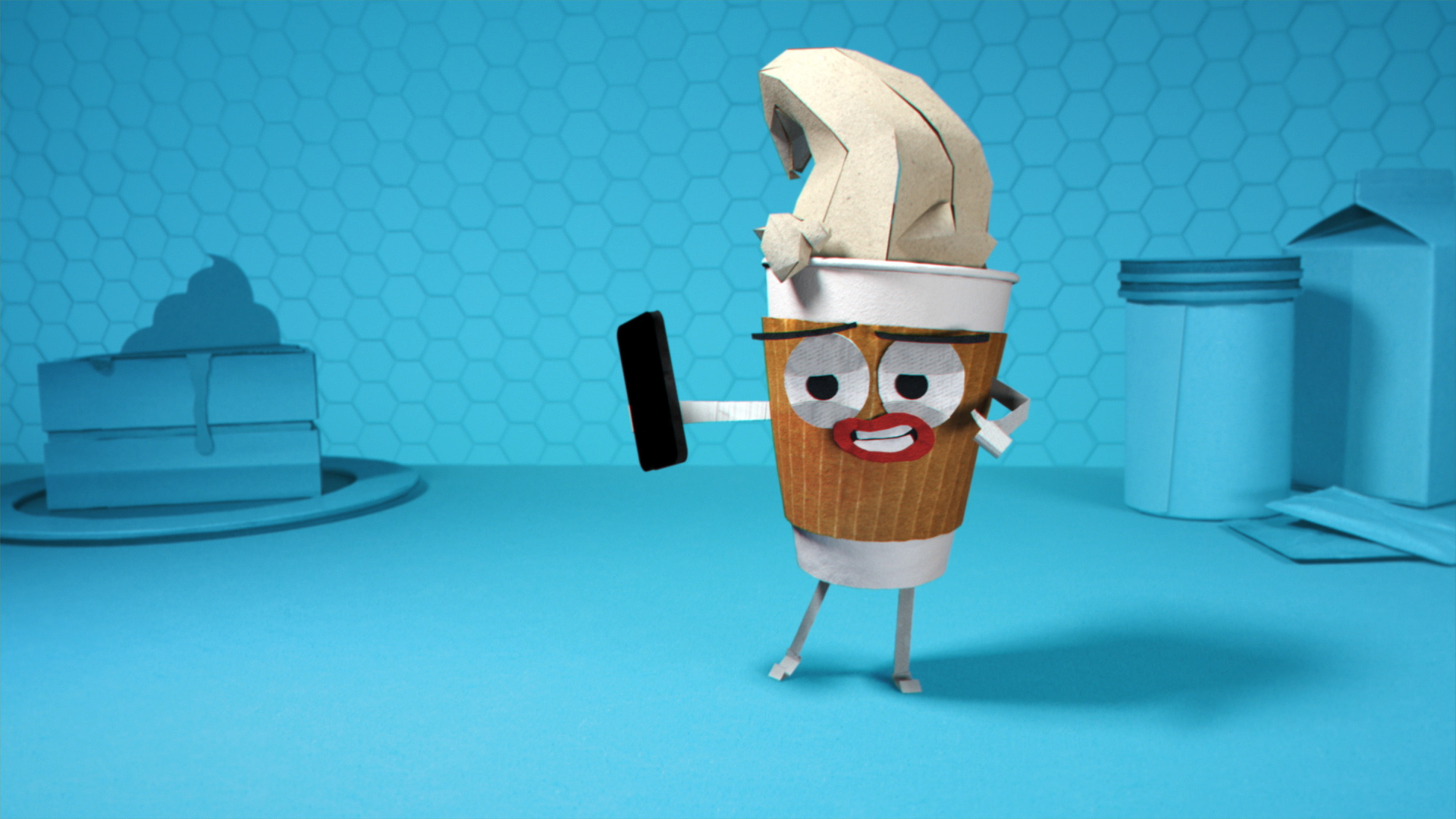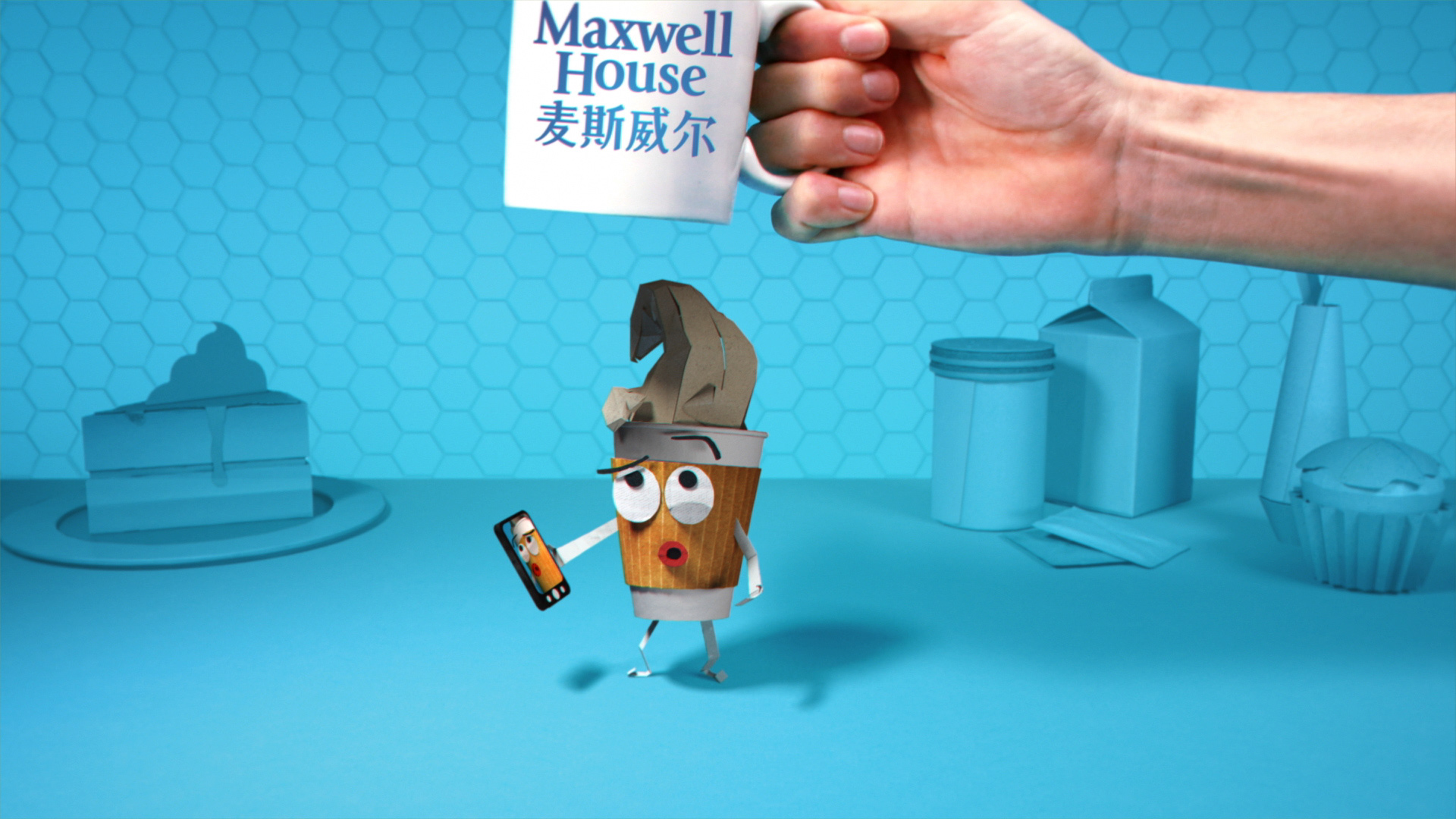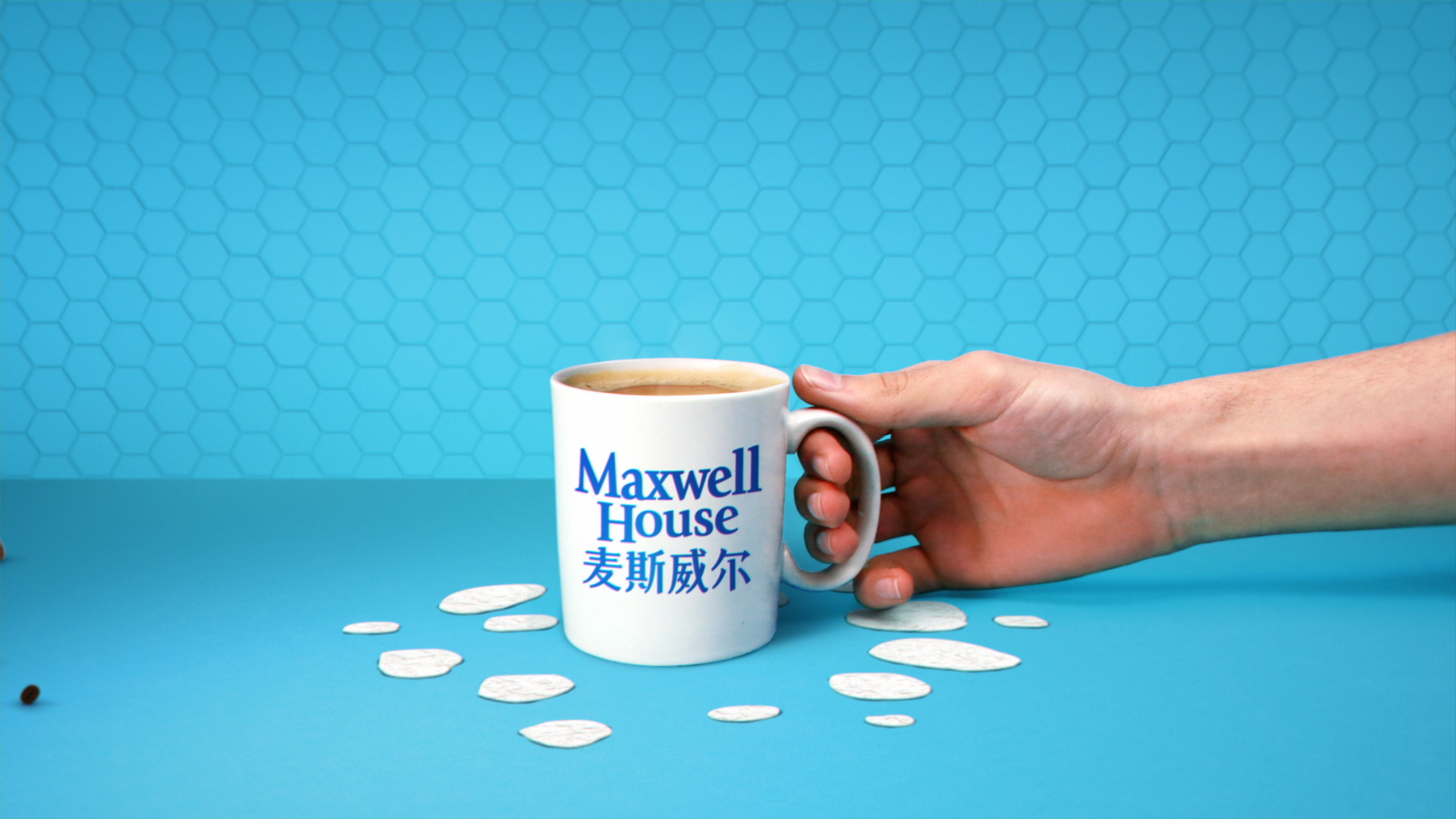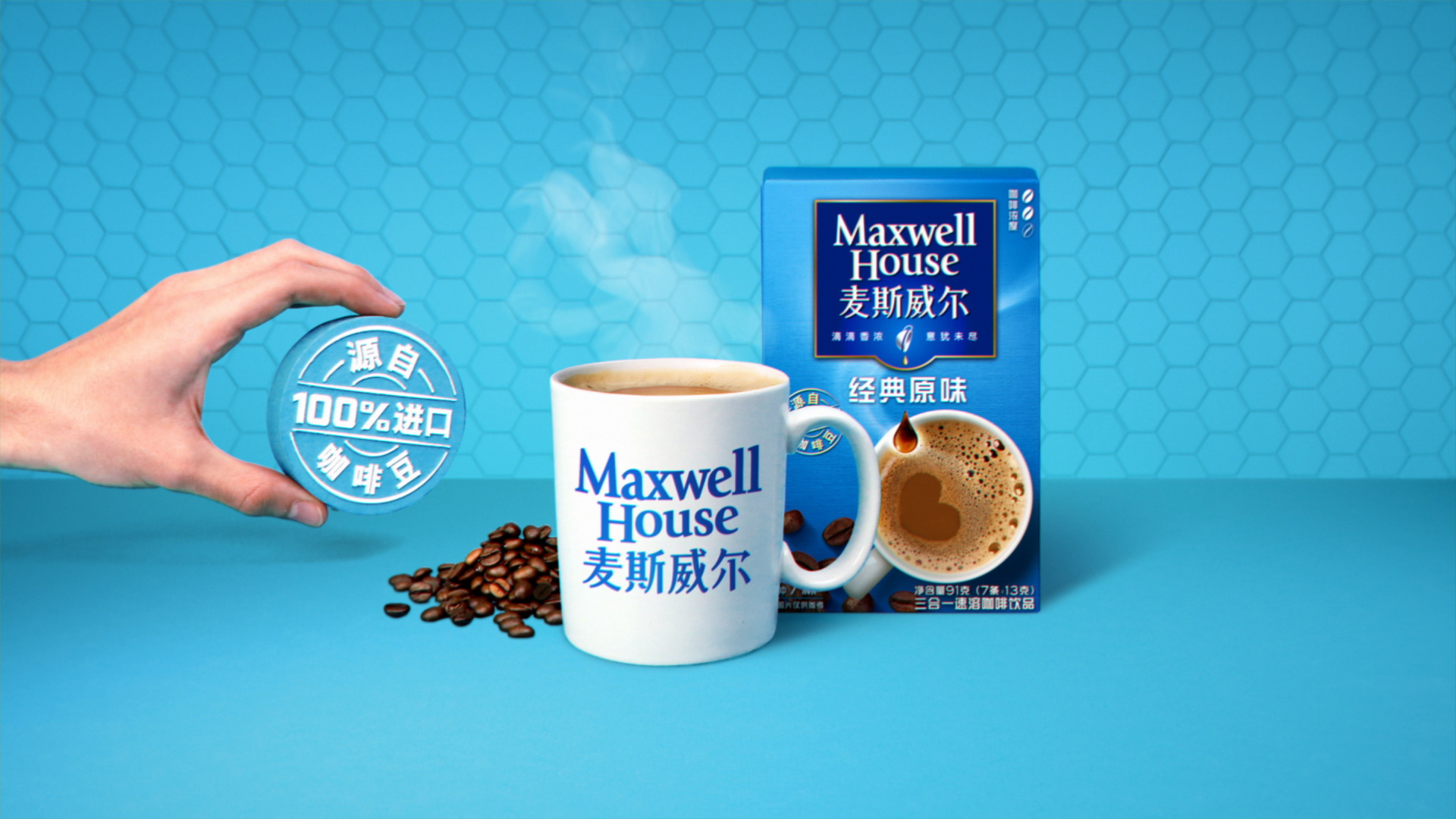 DESIGN DIRECTOR
Carin Standford
ANIMATION DIRECTOR
Carin Standford
CHARACTER DESIGN
Michael Crozier
3D CHARACTER ANIMATION
Beata Ujj
3D MODELLING
Craig Minchington
CHARACTER RIGGING
Rafael Jiménez
ADDITIONAL 3D ANIMATION
Richard Payne
2D ANIMATION
Dipankar Sengupta
CHARACTER EXPLORATION
Hugo Cuellar
Kingsley Nebechi
Marija Tiurina
Justin Poulter
Cat Finnie